The Upcoming Jeep® Wagoneer and Grand Wagoneer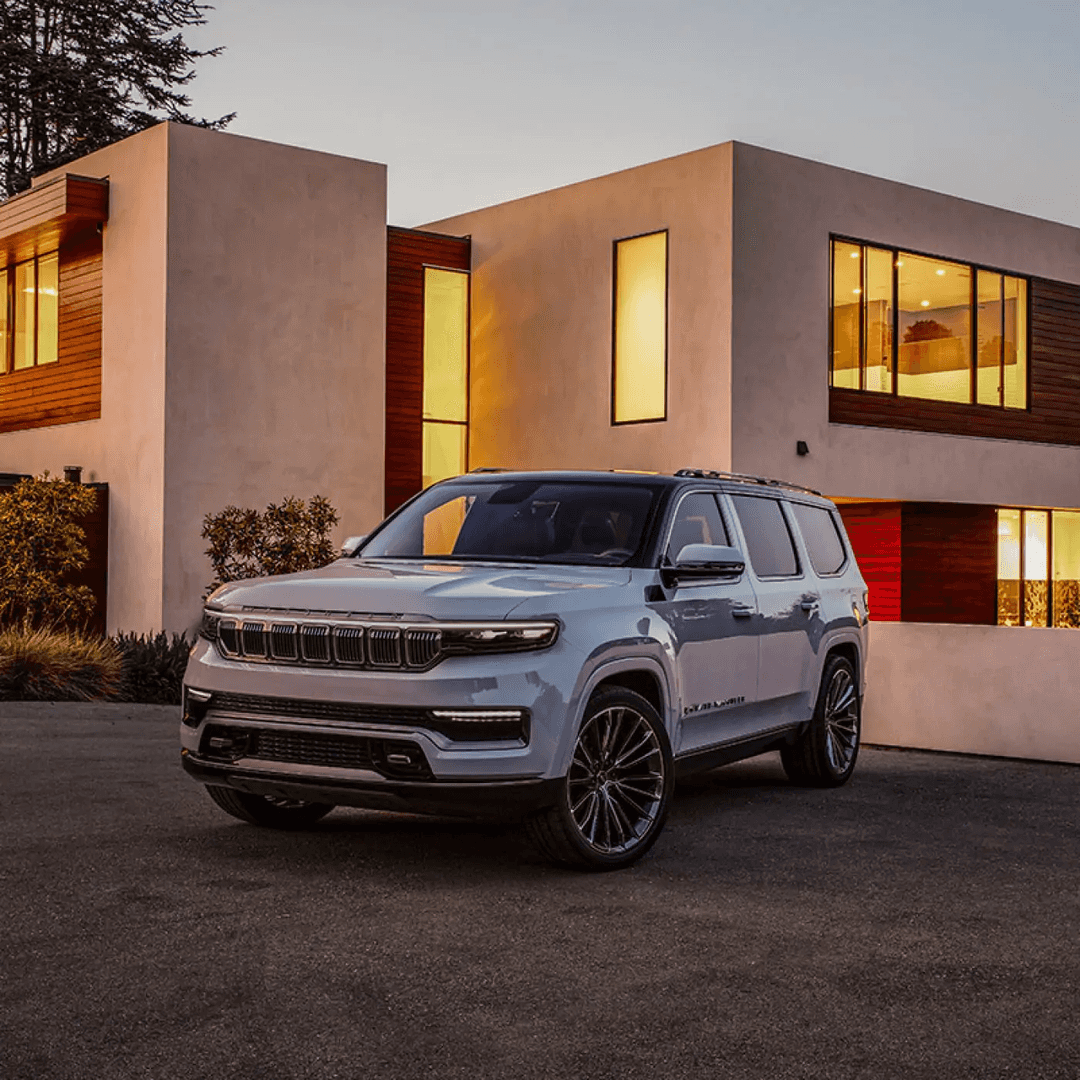 We're expecting two new SUVs for 2022 that fill a place in our lineup that has been missing for a while – full-size premium SUVs. Don't get us wrong, the Jeep® Grand Cherokee is a fantastic option, but these new SUVs will go toe-to-toe with the industry's largest well-known models like the Chevy Tahoe, Cadillac Escalade, and Ford Expedition.
What to Expect in the Jeep Wagoneer and Jeep Grand Wagoneer
The Jeep Wagoneer model is expected to start with an MSRP of $57,995, while the Jeep Grand Wagoneer, like its name suggests, will be even grander with a starting MSRP of $86,995. It will have four-wheel drive as standard and a larger V8 engine.
Both models will have a body-on-frame construction, three rows of seats, and full towing capability up to 10,000 pounds. They will also both come in three trim choices: Series I, Series II, and Series III.
Seating for up to eight, standard leather upholstery, and driver assistance technology will be hallmark features in these two SUVs.
Jeep Wagoneer and Jeep Grand Wagoneer Size and Cargo
Hulking size and best-in-class cargo space are on the way with both the Jeep Wagoneer and the Jeep Grand Wagoneer riding on a 123.0-inch wheelbase, with overall length, width, and height of 214.0, 83.6, and 75.6 inches respectively.
When all three rows are in place, these models boast 27.4 cubic feet of cargo volume – more than any competing model.
Let us be your Sioux City Jeep dealer and we will keep you in the loop as we anxiously await these new models and share more information about them over the coming months.